First of all, if someone tries to lure you in with a line like that, then strings you along for a while before attaching a price tag to it, recognize that their primary aim is to sell you something: it's called a crock of shit, and you shouldn't pay a penny for it.
Second, if you are interested in writing mostly-if-not-solely for the purpose of acquiring wealth, fame, and an early retirement, then you, my friend, are in the wrong line of work.  Might I suggest selling high-resolution photo prints of your cat?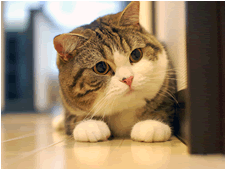 Third, I really mean it when I say that the title of this blog entry and its ilk are misleading.
Maybe I'm wrong.  Maybe there is a deep-cover international magician-writer cabal that meets regularly to bathe in the blood of virgin book critics beneath the pitiless gaze of the harvest moon, thus ensuring its literary success for another fiscal year—but if there is, do you really think it would be selling its secrets on websites hosted by third party servers?
In the meantime, the Internet offers countless people who dispense free writing advice—sometimes we tweet about it.  And while some of them are, in fact, rich and famous and fantastic at writing all at the same time, that doesn't mean that what worked for them will work for you.  Besides, those people are few and far between: you will find that many of the people who claim to be on the One True Path of the writerly journey are themselves not rich, famous, or especially fantastic at writing—some of them are, for instance, paid by the article and encouraged to smash their faces into their keyboards until something resembling marketable wisdom emerges on the screen. WHO KNOWS.
This is not to say that you should not follow writing advice. Far from it: it may benefit you to try ALL the writing advice you encounter for at least long enough to figure out what best works for you. But do your research: who is it that posted The Eightfold Path to Perfectly Balanced Writing or The Twenty-Seven Unbreakable Laws for Crafting Glorious Prose? If it's a western writer when you want to pen Regency-era fantasy, or a best-selling contemporary romance writer when you're trying to make your name in space opera, that advice may not be right for you.
At best, all a body can offer is not so much How You Should Write, but How I Write.  It's your job to take from it what you will. (Except the stuff about reading before you write: that stuff is gold; that stuff is stuff you need to do.)