Our proofreading staff is composed of experienced, detail-oriented individuals, many of whom have their master's degrees or are pursuing their PhDs.
People trust ProofreadingPal to ensure that their documents are grammatically sound. That's why every document you submit to ProofreadingPal is proofread and edited by two of our highly skilled proofreaders; our unique two-editor approach ensures the utmost accuracy.

Our proofreading staff is composed of experienced, detail-oriented individuals, many of whom have their master's degrees or are pursuing their PhDs. We stand by our service with a 100% customer satisfaction guarantee.

Not only do we provide you with an exceptional product, but our customer service is second to none. We have built our reputation on exceeding the high standards that our customers expect. As a customer, you can expect:
Around-the-clock proofreading service
An immediate e-mail alert upon the completion of your order
A courtesy call to notify you that your document is ready
Live customer service available by phone, e-mail, and chat
Click here to read our client testimonials.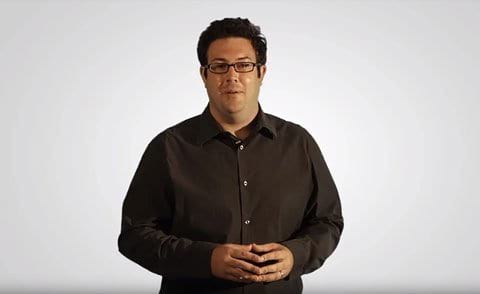 Our Proofreaders
We only hire experts in editing and proofreading. Meet some of our professional proofreaders:

Thomas PhD
Thomas received a PhD in English from the University of Iowa, where he is Special Assistant to the President for Communications and Research and teaches interdisciplinary courses. He has taught writing, literature, and interdisciplinary subjects at Cardinal Stritch College (Milwaukee), Michigan State University, and Moorhead State University (Minnesota). Tom has published essays in regional and national publications. Books include The Grace of Grass and Water: Writing in Honor of Paul Gruchow (edited collection, Ice Cube Press, 2007) and Under a Midland Sky (essays, Ice Cube Press, 2008). He has edited and proofread for Ice Cube Press and the Minnesota Historical Society Press, and he has served as manuscript reader for numerous academic journals and publishers. Tom is married and has two high-school-aged children who are active in band and other musical activities. The family also includes three rescued and retired racing greyhounds.

Julia PhD
Julia has a PhD in English literature from Tulane University and started writing her first novel (lamentably unfinished) at the age of ten. After a twenty-year stint in academia, she became a full-time freelance editor several years ago in anticipation of the demand for professional editing services expanding greatly with the new publishing opportunities offered by her favorite thing in the world, the Internet. She has experience editing novels, dissertations, research papers, government documents, legal briefs, scientific articles, blogs, reviews, sermons, application essays, and pretty much everything in between. When not editing, reading, or writing, she can be found knitting or attending the current cultural festival in New Orleans.

Andrea MFA
Andrea is an editor and a translator from Spanish and Portuguese. She holds an MFA in literary translation and an MA in Spanish from the University of Iowa. As editor and translator, she specializes in literature, literary and film criticism, history, and art history. When not mucking about with language, she loves cooking and traveling.

Karen O. BA
Karen has a BA in art history from the University of Massachusetts, where she also received the Distinguished Scholarship in Art prize. Upon graduation, she worked for over ten years at the Museum of Fine Arts in Boston, where she managed archival information for approximately 50,000 black and white photographs. She has a published book of poems and is currently working on a book on the life of the artist Joseph Cornell. Karen also enjoys painting, reading, and walks with her bull terrier.

Susan PhD
Susan first recognized her interest in words and grammar in the third grade. Since then, she has traveled widely, attended Boston University and the University of Iowa, and worked in medical transcription, event planning, construction, art consulting, and freelance editing. Working for over ten years with a local historical preservation firm, she edited hundreds of archival documents distributed to individual, city, county, and state clients. Susan has worked for Proofreading Pal since 2010 and has proofread over 4,500 projects for the company. She lives in Washington state with her husband, Chris, and also enjoys studying jazz piano, painting portraits, doing yoga, and dancing.

Erin PhD
Erin was born and raised in east-central Illinois. As an adult, she has lived in Northern and Southern California and southern New Mexico. After twenty years, she returned to Illinois and has lived there since 1994. Erin worked as an in-house assistant editor for a midsized publishing company in Champaign, Illinois, where she learned about the publishing industry and acquired her proofreading and copyediting skills. Since 1994, Erin has been self-employed full-time as an editorial freelancer working for several publishers and professional organizations, including McGraw-Hill Professional and the University of Illinois at Urbana-Champaign. She obtained her Specialized Certificate in Copyediting from the University of California, San Diego, in 2012.

Mike PhD
Mike has spent ten years as an award-winning daily newspaper reporter and editor, a career highlighted by the receipt of first place in the United States in the William Allen White opinion writing competition. He has also worked for more than twenty years as a freelance writer and a high school and college writing and literature instructor. He has published more than 10,000 newspaper and magazine articles and six books, including the first novel ever published about the University of Iowa's Nile Kinnick (2006). Mike holds an MA and a BA from the University of Iowa and is married to the former Mary Guernsey of Waterloo, who is also an Iowa grad. Their son, Matt, works as a sound editor for an Academy Award-winning studio in Hollywood. Mike and Mary have taught in American international schools in South Africa, the United Arab Emirates, Ukraine, Venezuela, and Saudi Arabia, traveling nearly one million miles, visiting more than thirty countries, and working with students from more than seventy nations. And they have worked with Habitat for Humanity in India, Hungary, and the Philippines.

Alexandra BA
Alexandra has an MA in teaching from the University of San Francisco, a BA in English from the University of San Diego, and a Multiple Subject Teaching Credential with supplementary authorization in English Language Arts. She obtained a copyediting certificate from UC Berkeley in 2015. Before becoming an editor, Alexandra taught elementary school. She has tutored language arts skills to students of all ages in schools, learning centers, and hospitals. She edits materials in a variety of fields, most often education and health care, and she loves counseling adult writers to create their best work. She co-authored a teacher instructional guide for an interactive classroom DVD series, and she is currently editing a children's book series on a science topic. She enjoys reading, writing, painting, yoga, hiking, and cooking.

Sara MFA
Sara was born in Minnesota. She completed an MFA in Comparative Literature–Literary Translation at the University of Iowa in 2010 where she studied as an Iowa Arts Fellow. While at Iowa, she co-edited eXchanges Journal of Literary Translation and is one of the founding editors of Anomalous Press. She lives in Seville, Spain with her husband and young son.

Kate PhD
Kate has edited more than 25 million words in over 12 years as a professional editor, ranging from web copy and business books to award-winning novels. She has run several national magazines on various subjects, worked in the daily news industry, and been the in-house editor for a small fiction press while serving as the lead book designer for several others. She also works in the education field as a design and development freelancer for academic standards and standardized testing. Kate loves the challenge that comes with every new document and the thrill of helping writers learn to polish work their work to its brightest possible sheen. However, her first love was studying human culture, and so she holds BA degrees in anthropology and the classics, with a research specialty in Mesoamerican ethnoarchaeology. She has pursued graduate work in curatorial/museum studies and is embarking on her MSc in organizational psychology. Kate spends most of her non-editing time in the kitchen, where she develops recipes, brews ancient beverages, and eats far too many cookies.

Nicholas PhD
Nicholas has a BA in English and creative writing from the University of British Columbia in Vancouver as well as CELTA certification in ESL teaching. He's currently teaching English words to cute babies in Incheon, South Korea. He enjoys writings stories, reading stories, accumulating travel stories, locking stories in his basement until they talk, and other story-related enterprises.

Sarah P. MEd
Sarah holds an MEd in elementary education and a BA with honors in both Russian and Slavic linguistics and English language and grammar from The Ohio State University. In addition to teaching in the U.S., Sarah has taught English at a Czech public school. Sarah is an active member of her community and has served as an elected and appointed library board member and preschool board member. When not busy proofreading, Sarah cares for her two young children and enjoys yoga, running, cooking and doing home repairs.
Karen H. PhD
Karen lives in Farmersburg, IN, with her husband and three lively children. After obtaining a degree in accounting, she decided to return to school to pursue a degree in elementary education. When not editing, she keeps busy with gardening, refereeing the kids, and studying. Karen has worked as a proofreader and editor for four years and has edited books on a wide variety of topics, including military history, federal taxation, poetry, health, and historical fiction.

Valerie PhD
Valerie is a professional editor, proofreader, and writer, with a master's degree in publishing. She worked for a prominent literary agent and for three years as a Kirkus book reviewer. Valerie is proficient in Chicago style and AP. Her writing has appeared in many magazines, including the Writer, Delaware Today, Animal Fair, Westchester Magazine, the Santa Fean, and more. Valerie is a member of the Editorial Freelancers Association (EFA), the American Copy Editors Society (ACES), and the Association of Independent Publishing Professionals (AIPP). She adores all animals, especially her pug mix, chihuahua/spaniel, and cat. Fun fact? She is a former model/actress and appeared on a soap opera.

Jack BA
Jack grew up in Massachusetts and studied communications at Syracuse University, winning an undergraduate poetry prize. For nearly a decade he provided academic support services for Regis College, and volunteered as a tutor in the college's writing center. He later worked as a line editor for SkillSoft, an early innovator in the e-learning industry. Jack is currently a full-time freelance writer and editor; his journalism, critical writing, and short fiction have appeared in Better Homes & Gardens, The Saturday Evening Post, mental_floss, and many other publications. He lives and works in western New York with his family, two cats, and a neurotic Husky.

Evan BA
Evan holds a BA in political science and history from the University at Albany, SUNY, and a juris doctor from the University of Iowa College of Law, where he served as an editor for the college's prestigious law review. With a background serving in the United States Marine Corps, Evan is very knowledgeable in the areas of law, politics, history, and current events.

George BA
George holds a BA in English from Dickinson College with a minor in creative writing and is a JD candidate at The University of Iowa College of Law. He is an articles editor for a legal academic journal, the Iowa Law Review, and a content coordinator for a local community magazine, the Corridor Corners Neighborhood View. He has additional experience editing academic works from his past research-assistant positions for professors at both Dickinson and Iowa Law, as well as creative works from his past undergraduate workshops. George is interested in the relationship between form and meaning, and received an Engage the World Fellowship to apprentice with a blacksmith, forge an iron candelabra, and develop new poetic forms inspired by the smithing processes he learned, which he used to write a handmade book of poems, Ironworks. Other interests include cooking, hiking, and deep-house music.