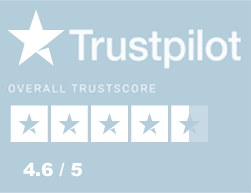 "I have chosen your school because, after extensive research, I am convinced it will provide me with a rigorous, well-rounded curriculum that will prepare me aptly to face the realm of engineering. Your school's emphasis on collaborative effort, hard work and dedication fits well with my personality as I am someone willing to work hard for something I really want, yet I know I can compromise when necessary. Your program focuses on integrating design work into the classroom. Such practical work excites me, because I learn best through kinesthetic learning. And I really yearn to become an engineer…"
So many earnest, intelligent, well-meaning seniors write their college application essays like this student did. And that's a shame. The vast majority of seniors, college admissions officers report, fall into this trap. The students try too hard to be sophisticated and intelligent and, in the process, make themselves look naïve and silly instead.
Get a free sample proofread and edit for your document.
Two professional proofreaders will proofread and edit your document.
And it's often not the applicant's fault. Far too many students are never taught anything but academic writing in high school, so when it's time to write for the real world – the college application essay, for instance – the applicants fall back on what they know. I've seen hundreds of college application essays from scores of brilliant students who eventually were admitted to schools including Harvard, Princeton, Yale, Duke, Chicago, Stanford, McGill, the London School of Economics and almost every other prestigious institution in the world – except Oxford and Cambridge. Yet many of these students made the mistake of trying to be something other than themselves. Only after correcting that approach were their essays worthy of representing them before any admissions committee.
Many students begin the essay process by asking the wrong question: "What do they want?" when they should be asking, "Who am I, and what do I have to say?" That's all any admissions committee wants. The essay is the only part of the application that allows the applicant to stand unfiltered by teacher or counselor recommendations, GPA's, admissions test scores, or parents' financial statements. The essay is the one and only piece of the application puzzle that permits the applicant to simply be a human being.
That's why you should do what the admissions officers advise: Tell a story you enjoy telling. Address the prompt. Be yourself. That's it. If you're a hard worker, don't tell the committee that. Show it through anecdotes that illustrate the fact. Use dialogue and quotes. Include key details that make your story real. And please, please use first person. Use contractions. Write in the semi-formal style that you'd use in writing a letter to an intelligent friend. The style of these blog posts, for instance.
That's why you never want to use a writing service. We all know there are plenty of them out there who will write your application essay for you, but don't fall for it. No writing service can write in your unique voice. No writing service can successfully be you.
We here at ProofreadingPal can help with the finer points of writing. That's what we do. But we don't write essays for anyone, and there's no need for you to outsource that opportunity.
No one is better at being you than you. The application essay is a great place to write an essay only you can write. So go ahead. Be yourself. The admissions committee will be thrilled, and so will you.
AUTHOR'S NOTE: For more on this topic, we recommend the little book, "On Writing the College Application Essay" by Harry Bauld. It's been around awhile, but it's just as great today as when it was first published. A great book for writing advice in general, it nails the college application essay.
Get a free sample proofread and edit for your document.
Two professional proofreaders will proofread and edit your document.