Apostrophes with Singular and Plural Nouns
The blog has mentioned it before, but it bears repeating: apostrophes are one of the top things we editors at ProofreadingPal (and I imagine other agencies) have to fix. We've discussed common apostrophe errors, including apostrophes with possessives versus contractions and dealing with plural nouns.
But, as a comment to that post made clear, we haven't really gotten into the complexities of apostrophes when dealing with singular and plural nouns.
The Simple "S" . . . Not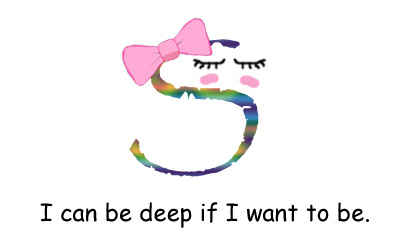 The first thing to consider is that plurals in English are sometimes really complicated. In a perfect world (where I'm rich and the bathroom cleans itself), all plural nouns would end in "s" and all singular nouns would end in any letter besides "s."
But in the real world (where the water payment is late and the less said about my bathroom the better), plural nouns often don't end in "s":
Sheep
Children
Fish
People
Feet
and many singular nouns do end with "s":
Kansas
Dress
Marquis
Jackass
Chris
And though it seems at first this shouldn't matter, verbs ending in "s" can complicate matters as well. With EFL works in particular, I see lot of researches used as nouns (instead of the correct studies), which means I also see researches', which is never correct but doesn't get caught by spellcheck.
Because of these issues with singular versus plural nouns, clients are often confused as to what their possessives should be:
Politics' or Politic's or Politics's?
Sheep' or Sheep's?
Chris' or Chris's?
Boys' or Boys's?
And so on.
Possessives
The Chicago Manual of Style, 17th ed., deals with all this under 7.16: Possessives. I'll paraphrase the most common. (There are some really esoteric ones I'm not going to list. Hey, buy the book for that!)
When the singular noun doesn't end in "s" and the plural form does (which is most of the time, thankfully), the rule is quite straightforward. The singular form possessive gets an apostrophe and an "s," and the plural possessive (including proper nouns) just gets an apostrophe:
Horse's
Horses'
Puppy's
Puppies'
House'
Houses'
The Smiths (as in both spouses)
The Smiths'
But then come the exceptions.
Singulars Ending in "S," Including Proper Nouns
These possessives get an apostrophe and an "s":
Kansas's
Dress's
Marquis's
Jackass's
Chris's
Plurals Not Ending in "S"
These possessives get an apostrophe and an "s":
Sheep's
Children's
Fish's
People's
Feet's
Abbreviations and Numbers
These possessives get an apostrophe and an "s":
FDR's
Rocky II's
PhD's (Remember that when we just mean a simple plural, it's just an "s," as in "I have six PhDs.")
Singular Abstracts Ending in "S"
These possessives just get an apostrophe:
Politics'
Mathematics'
Pronoun Nouns That Are Plural but Treated as Singular
These possessives just get an apostrophe:
United States'
United Nations'
Beverly Hills'
Whew! And I'm not quite done. Next blog post will deal with some other, really tricky uses of the possessive apostrophe.
Julia H.
Live Customer Support Hours 8:00 a.m. - 10:00 p.m. (CT)
Submit Documents 24/7
Contact Us 888-833-8385