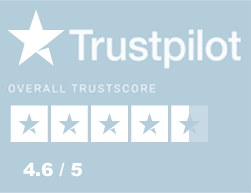 When hiring an editor for your writing, you first need to make sure you understand the different types of editing. Underneath the umbrella of editing, there are four main activities, ranging from intensive developmental editing to light proofreading:
Developmental editing helps authors—um, develop the big picture of their work. With nonfiction, this means looking at the work's structure and content to see how effectively they support the arguments being made. With fiction, this means looking at elements such as plot, story, pace, and characterization to see whether they add up to a good read.
Line editing takes a more detailed look at a piece of writing and determines sif the paragraph and sentence structure, word choice, and voice effective.
Copy editing looks for errors with grammar, punctuation, spelling, and consistency, and can also involve fact checking.
Proofreading is the most superficial type of editing and identifies issues such as typos, grammar and spelling errors, and formatting problems.
Once you understand what editing is, make sure to hire an editor to do the job you need done. The more drafting, revising, and editing you've already done yourself, with or without assistance from teachers, friends, and colleagues, the less intense editorial assistance you'll need.
Get a free sample proofread and edit for your writing.
Two professional proofreaders will proofread and edit your writing.
Note: If an editor says they can do all of the above and perhaps more in one go (i.e., without feedback from you), watch out. That's moving into the realm of ghostwriting or cheating. Find another editor to do the job.
Here are some other things to consider when hiring an editor:
A good editor is detail oriented when it comes to language; a proper editor can spot errors with homonyms (they're/there/their) and obsesses over consistency. Experience with and knowledge of the written language are qualities you'll want to see in the editor you hire.
A good editor is part consultant and part teacher. A good editor will change things that are simply incorrect (such as using the word their instead of there), but when it comes to less black-and white-matters (such as vague meaning and larger structural issues), a good editor makes suggestions to the author or consults with the author before making changes, usually by using comment boxes. Be sure to avoid editors who rewrite content or ideas instead of explaining or consulting. While having someone fix things as they see fit may be faster, it can also lead to losing your work, thoughts, and opinions.
A good editor is not a cheerleader. You want an editor who can provide a lot of detailed and reasoned critical feedback about your work, not just compliments about what you did well. However, an editor should be diplomatic about feedback, not negative or condescending. Of course, some positive feedback is helpful as well (especially for the ego!).
A good editor is a good business person, and being a good business person means being a good communicator and time manager. Long delays in communication, missed deadlines, and poorly written emails or webpage content are signs you probably want to find someone else to edit your work.
A good editor is upfront. Qualifications, the timeline for your project, pricing structure (with no hidden fees), and anything else relevant to your project and the editor's work on it should all be very clear to you before the work begins. A good editor should be able to explain the editing process and should definitely answer—without getting defensive—any detailed questions you may have related to the work at hand.
If you take the time to understand what editing can and cannot do and what your editor should and should not do before you hire someone, you'll be ready to make a good decision about how to proceed and able to take advantage of the incredible benefits of using an editor.
And don't forget, ProofreadingPal's highly qualified editors provide both proofreading only and line and copy editing services.
Sarah P.
Get a free sample proofread and edit for your writing.
Two professional proofreaders will proofread and edit your writing.