We're Hiring Work-from-Home Proofreaders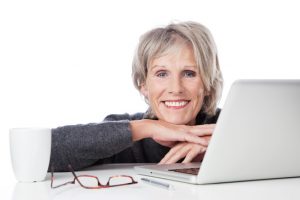 ProofreadingPal LLC paid out over $471K to work-from-home contract proofreaders in 2016, and we're looking to expand our network of professionals! Are you looking to make extra money with your proofreading and editing talents? If so, we'd like to learn more about you. Please visit our career opportunities page for application details.
At ProofreadingPal, we use a two-proofreader model so that two of our professional proofreaders proofread and edit every document. As a new proofreader, you will have the opportunity to receive feedback from your second proofreader detailing areas for improvement. You'll learn from our extremely talented group of editors, many of whom have their PhD in English or their MFA in creative writing from the Iowa Writers' Workshop, known as one of the most prestigious writing schools in the world.
We proofread for spelling, grammar, punctuation, capitalization, and verb tense. We edit for sentence structure, clarity, and style. We also make helpful comments and suggestions. Our editors typically earn between $500 to $3,000 per month.
ProofreadingPal is currently seeking qualified applicants who meet one of the following criteria:
Are currently employed by or enrolled as a graduate or postgraduate student in an accredited United States university and have a minimum GPA of 3.5.
Have a graduate degree with a minimum of five years of professional proofreading and editing experience.
Other Preferred Qualifications
Ability to work independently
Ability to meet deadlines
Exceptional time-management skills
Excellent Google search skills
Experience proofreading and editing academic papers in various fields of study
Experience with several popular writing styles, such as APA, MLA, CMS, AP, and CSE
Required software:
Microsoft Word 2007 (or higher)
Adobe Standard or Foxit Standard (or higher)
Windows XP, Vista, Windows 7 (or higher)
Please visit our career opportunities page for application details.
Live Customer Support Hours 8:00 a.m. - 10:00 p.m. (CT)
Submit Documents 24/7
Contact Us 888-833-8385