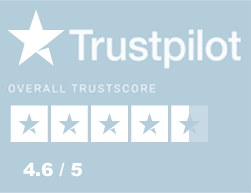 Christian-focused publishing has been booming since at least the 1980s and today is a billion-dollar industry in the United States alone. Christian publishers produce bibles, nonfiction books like memoirs and guides to living, and an increasing range of Christian fiction including literary fiction and even romance novels.
If you're looking to get your Christian writing published professionally, though, it's not enough to be an excellent writer moved by the Holy Spirit; you'll also need to demonstrate that you can stick to professional publishing guidelines and standards.
In Christian writing, that typically means knowing how to make informed decisions on how to quote Scripture, choose a biblical translation, and generally format your work.
Quoting Scripture
Perhaps the most important style to know when writing for a Christian audience is how to refer to Scripture. Although some books of the Bible are straightforward, it can be a little confusing to format others, especially if you're used to more general publishing conventions.
Get a free sample proofread and edit for your Christian document.
Two professional proofreaders will proofread and edit your Christian document.
The problem is that the way we speak the name of a book may not be the same as how we write it. Moreover, the general rule about "never use a digit at the beginning of a sentence" doesn't quite hold true in Christian publishing.
For example, we might say out loud, "First Corinthians" or "Paul's second epistle to the Thessalonians," but when referring to the same books in writing, we'd use:
• 1 Corinthians
• 2 Thessalonians
And yes, we use the numeral even at the beginning of a , though it's best to rewrite your sentence to avoid this if we can.
When quoting a particular passage or line, provide the name of the Scripture, then add a colon and give the chapter and verse. If there's more than one verse, use an en-dash to separate the numbers. Don't add spaces and don't use either bold or italics. For example:
• Psalms 23:2
• Isaiah 40:31
• Proverbs 17:22
• Ephesians 6:10-18
• Matthew 22:37-39
• 1 Corinthians 13:4–8
Modern and Archaic Language
A tough choice for many Christian authors is whether to use modern or archaic language. This decision will usually be quite personal and based on your topic, your target audience, and the Bible version you're using.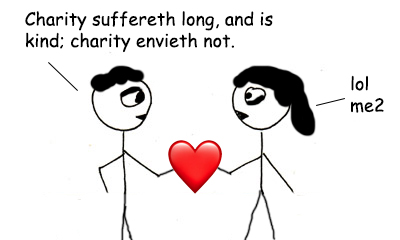 For example, if you're writing a modern sweet Christian romance novel, you'll probably want to use modern language, even when quoting the Bible. That means writing as you would in everyday life.
In other contexts, it might be more appropriate to use archaic or traditional words like "lest" and "thou." While these words don't typically appear in conversation today, they were very common in the development of Christian theology up through the 1800s.
This may also depend on the translation you prefer.
Let's look at a few differences between translations.
| | | |
| --- | --- | --- |
| | King James Bible (finished 1611, revised many times) | New American Standard Bible (first published in the 1970s) |
| Hebrews 4:9 | There remaineth therefore a rest to the people of God. | So there remains a Sabbath rest for the people of God. |
| Matthew 6:25 | Therefore I say unto you, Take no thought for your life, what ye shall eat, or what ye shall drink; nor yet for your body, what ye shall put on. Is not the life more than meat, and the body than raiment? | For this reason I say to you, do not be worried about your life, as to what you will eat or what you will drink; nor for your body, as to what you will put on. Is not life more than food, and the body more than clothing? |
| Proverbs 18:24 | A man that hath friends must shew himself friendly: and there is a friend that sticketh closer than a brother. | A man of many friends comes to ruin, But there is a friend who sticks closer than a brother. |
Which of these is the best translation? It's all up to your preferences, or the preferences of your publisher. If you're seeking to work with a particular publisher, make sure to follow the style and translation that they prefer to use.
In the next installment of this series, we'll take a look at sticky issues of capitalization, which may crop up no matter which translation you choose.
Kate S.
Get a free sample proofread and edit for your Christian document.
Two professional proofreaders will proofread and edit your Christian document.