I call this an "easy guide" because actually writing down a pattern can be anything but.
1. Recognize the Challenge
As with recipes and instruction manuals, knitting patterns must convey enough information to guide the reader without overwhelming them with facts or chatter. The challenge of that lies not in the writer's knowledge of knitting as much as in the writer's assumption of the reader's knowledge of knitting.
This challenge can be somewhat offset by labeling the pattern "easy/beginner" or "hard/expert," but who's to say that a beginning knitter will realize their skills are limited or that a decent knitter will feel ready to face a pattern labeled "advanced"?
Get a free sample proofread and edit for your English document.
Two professional proofreaders will proofread and edit your English document.
2. Provide Context: What Is Needed?
This blog post is about writing a pattern, not a knitting book. Assuming that you have jotted down your steps and are ready to assemble them into a formal pattern for others to read, the first step is to evaluate what the knitter is going to need.
Don't just rely on your memory here. Take out your tools and go through the pattern in your head. Good patterns list the tools first. Consider the following:
The weight of your yarn
The size and type of your needles
Your gauge
Your extra tools (e.g., cable needle, tapestry needle, stitch holder, scrap yarn)
Don't include tools that don't change from pattern to pattern, such as scissors, a row counter, and measuring tape.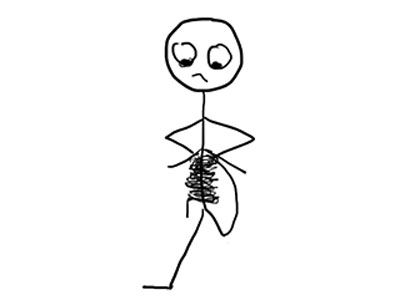 3. Don't Forget Techniques!
Part of being ready to knit includes having the know-how. What techniques will the knitter need to work your pattern?
I think we're safe to assume the knitter will know how to cast on, knit and purl on the same side, place a marker, and read a pattern. But does your pattern also require knowing how to do the following?
Slip stitches
Change yarns for stripes
Knit in the round
Knit/purl two together, front and back
Make a stitch
Kitchener stitches
Make a bobble
Do a provisional cast-on
Make short rows
Make an i-cord
Felt
Read a chart
Brioche knit
Knit in fair isle
Double knit
Knit in intarsia
Entrelac
Steek
If so, a great way to begin a pattern is to add that information to the typical opening of a pattern. And with the internet, which is probably where you're going to be posting your pattern, you can link to instructions for the advanced techniques rather than explain them yourself.
For example, here's an intro for a baby sweater:
2 skeins fingering-weight yarn
size 3 needles
gauge: 8 st = 1 inch
tapestry needle
stitch holders
buttons (5)
techniques: provisional cast on, intarsia
This final step saves the reader from having to comb through the pattern and identify the advanced parts on their own. It also avoids unpleasant surprises.
4. Keep the Instructions Simple
You may be tempted to get chatty to seem friendly, but more words just mean more room for confusion. If you do add anything to "K2, P1, K5," make sure it's actually useful. For example, for a scarf with a chessboard pattern, you might write the following:
CO 40 St
Row 1-6: *K5, P5* (You will be knitting on top of knits, purling on top of purls.)
Row 7-12: *P5, K5* (Note that knits and purls are now reversed.)
But seriously, don't babble:
Our goal now is to join the other end, so that you can K in a circle with the needles holding 30 sts each when you're finished. Simply transferring over a st or K into the first st isn't enough, however. You have to bring the first stitch on each needle over to the other needle, and you need to make sure they cross. This can be somewhat confusing at first, but don't worry.
Bleh. No. Instead, write this:
To join and complete the round, bring the first st on the first needle over to the second needle, being sure to pull it down over the first two or three sts. Pull the first st from the second needle over to the first. Pull the yarn tight to make each crossover st the first st on both sides. K five rounds.
5. Don't Miss Steps!
Ah, here we return to that challenge of not knowing what the reader of your pattern does or doesn't know. For this, there are two tasks.
First, go slowly through your pattern at least twice in your head. Don't cheat! Think about casting on, about decreasing, about turning or not turning the piece, about what it means to move stitches onto a holder and about how to take them off. Write down everything. Then give it a rest to clear your mind and do it again.
But the real answer lies in the following step.
6. Hire a Beta Knitter
And I mean the "hire" part. You might just pay them in free yarn or give them real cash (especially if you're planning to charge for the pattern).
Don't use a good friend. They'll lie to you about what a great pattern it is. Hire an acquaintance, someone in your knitting circle who doesn't actually sit next to you or someone online you trust to be reasonable. Don't hire an expert, but you don't have to hire a raw beginner either. If you have the luxury, pick someone who's at the level you're writing the pattern for.
Have them contact you whenever they have a problem or question about the pattern. Interview them when they're done to see how difficult they found the pattern to be.
And if your beta knitter has a problem, listen to them. Believe them. They're not being dumb just because they "somehow" didn't realize they needed to turn the piece in the middle for short rows. Add "short rows" to your techniques and link it up to a tutorial. And if your instructions make no sense to them, revise those written instructions and try again.
Don't explain the pattern verbally, or you've ruined the value of your beta knitter.
7. Have a Little Fun
Unlike instruction manuals, which really do need to be plain, if not boring, don't be afraid to throw in a little personality at the end of your pattern, such as, "Weave in ends and wear your rainbow beanie with pride," or "Sew on the buttons and give it to the parents of the cutest baby alive."
You can even have a little intro to your pattern with a brief (emphasis on "brief") story of what inspired you to come up with the pattern or of something special about the yarn. (Many patterns are sponsored by yarn manufacturers.)
Finally, try not to stress out about your pattern. Another advantage of posting patterns online is that if there's a problem, you can easily revise the pattern and repost.
If someone's paid for the pattern before you make the fix, just contact them and offer them an updated pattern. If hundreds of people have paid for the pattern before the fix, what are you reading this blog post for? Write to me and tell me your secrets!
Julia H.
Get a free sample proofread and edit for your English document.
Two professional proofreaders will proofread and edit your English document.