Vancouver Referencing Style
December 29, 2018
by ProofreadingPal
in Uncategorized
Most of us are familiar with the common academic citation formats. We see APA, Chicago Manual of Style, and MLA reference formats all the time. Each academic field has its preferred style, and after a bit of use you can get comfy with the requirements of that method, such as author-date citations and footnoted bibliographic entries.
But there's a whole world of referencing styles out there beyond the Big Three, used by a range of disciplines and required by many academic journals. Being able to accurately apply the right referencing style can make a huge difference in your grade for a class or in an editorial board's determination on whether to publish your paper.
In this series, we'll take a look at some of the "underground" referencing styles that are essential to specific disciplines, but perhaps not as well known as their brethren. We'll start with Vancouver style.
Get a free sample proofread and edit for your Vancouver referencing.
Two professional proofreaders will proofread and edit your Vancouver referencing.
Vancouver Style
So what is Vancouver referencing, anyway?
It's a numeric system and the preferred style for most biomedical journals, so it applies to topics in medicine, biology, microbiology, neuroscience, and a whole range of other subjects.
Technically, it's called the Recommendations for the Conduct, Reporting, Editing and Publication of Scholarly Work in Medical Journals (ICMJE Recommendations). It was established as the preferred biomedical format by the International Committee of Medical Journal Editors at a 1978 meeting in Vancouver, British Columbia, Canada—hence the nickname—and has been the standard ever since for more than 1,000 medical and biological sciences journals.
Numeric referencing like that used in Vancouver style is pretty easy to master. You simply give each source a number, corresponding to the order in which it appears in the text. If you refer to that source again, you use the number you first assigned it.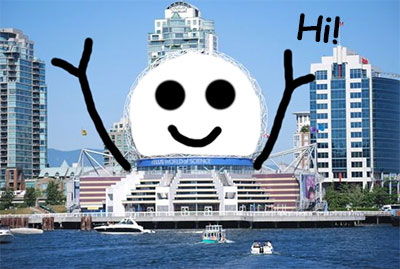 If you're referring to more than one source within a sentence, cite both, one after the other, in parentheses.
At the end of your manuscript, the reference list is just a numbered list of all your citations, in order, providing full bibliographic details.
Easy!
Example of Vancouver In-Text Referencing
Let's take a look at Vancouver references in action within a manuscript.
Recently, there has been some debate over whether to apply Vancouver style to pseudoscience manuscripts (1,2), with some scholars suggesting that this would undermine the credibility of the style and others insisting that it will bolster the validity of reporting in publications like the Onion (3-5). A literature review of this debate shows that tensions have begun to rise in the past three years (6).
So in this example, there are two references (1 and 2) supporting the statement about "debate over applying Vancouver style," and another three references (3, 4, and 5) supporting the specifics of that debate. A sixth reference (6) documents the literature review.
Next, let's look at how those references appear in the bibliography.
Example of Vancouver Bibliography
1. Stoker A, Jacobs PE, Brahms CJ, Langley K, O'Hare JL. Pseudoscientific babble: comparison of evidence and fancy in current scholarship. J Histotechnol. 2014 Dec;37(4):115-24.
2. Kelly J, Zhao L, Liu C, Fishbone D, Krazinski M. Searching for accuracy in the ramblings of a guy on a soapbox. Can J Rural Med [Internet]. 2014 Fall [cited 2018 Dec 27];19(4):135-41. Available from: http://www.notawebsite.com/ by selecting PDF link in table of contents.
3. Sigman N. A series of scribblings. In: Grey R, Hanx JK, Stephenson AJ, editors. Fundamentals of academic rigor. 10th ed. San Francisco: Some Publisher; c2013. p. 732-86.
4. Buckingham Q. Pretending I know what I'm talking about: fundamentals, methods and clinical applications of academic writing. 2nd ed. Philadelphia: Another Press; c2012.
5. Association of Crazed Researchers. Standards of practice. Toronto: The Association; 2011.
6. Vijay PK, Fitzwilliam SK. We're right and you're wrong: a literature review of referencing mayhem. J Aca Writ.1999;42(1): 209-238. doi: 10.1038/nphys1170
General Rules for Vancouver Bibliography Entries
Start your bibliography on a new page, with the heading "References" centered on that page.
Your references themselves should be single-spaced, with double-spacing (that is, a blank line) between each entry.
Number your references in the same order they're included in the text. Don't repeat entries—you use the same number in the text to refer to a single citation at the end if you cite a reference more than once.
Authors
List each author's last name followed by a space and then initials without any periods; put a comma between authors and a period after the last author in the list. If there are more than six authors for an article, list the first six followed by "et al."
If you're citing a book with an editor, use the editors' names in the author position and then follow the last name with a comma and the word "editor" or "editors."
Titles
Use sentence-style capitalization. That is, capitalize the first letter of the first word in the title and leave the rest of the title lowercase, with the exception of proper nouns. Don't use underline, bold, or italics.
Journals
Vancouver style uses abbreviated journal titles, rather than writing out the full formal title of the journal. You can search for the full journal title in the Medline database and it'll provide the correct abbreviation for you.
Provide the year, volume, issue, and page numbers for the journal to allow readers to quickly locate the correct article, in the format: YEAR;vol(iss):page-page.
If the article is available online, provide a digital object identifier (doi) or directions for how to access the article so that it can be located even if some information later changes or a webpage is moved.
Happy referencing!
Kate S.
Get a free sample proofread and edit for your Vancouver referencing.
Two professional proofreaders will proofread and edit your Vancouver referencing.